Posted August 24, 2022
USABA Updates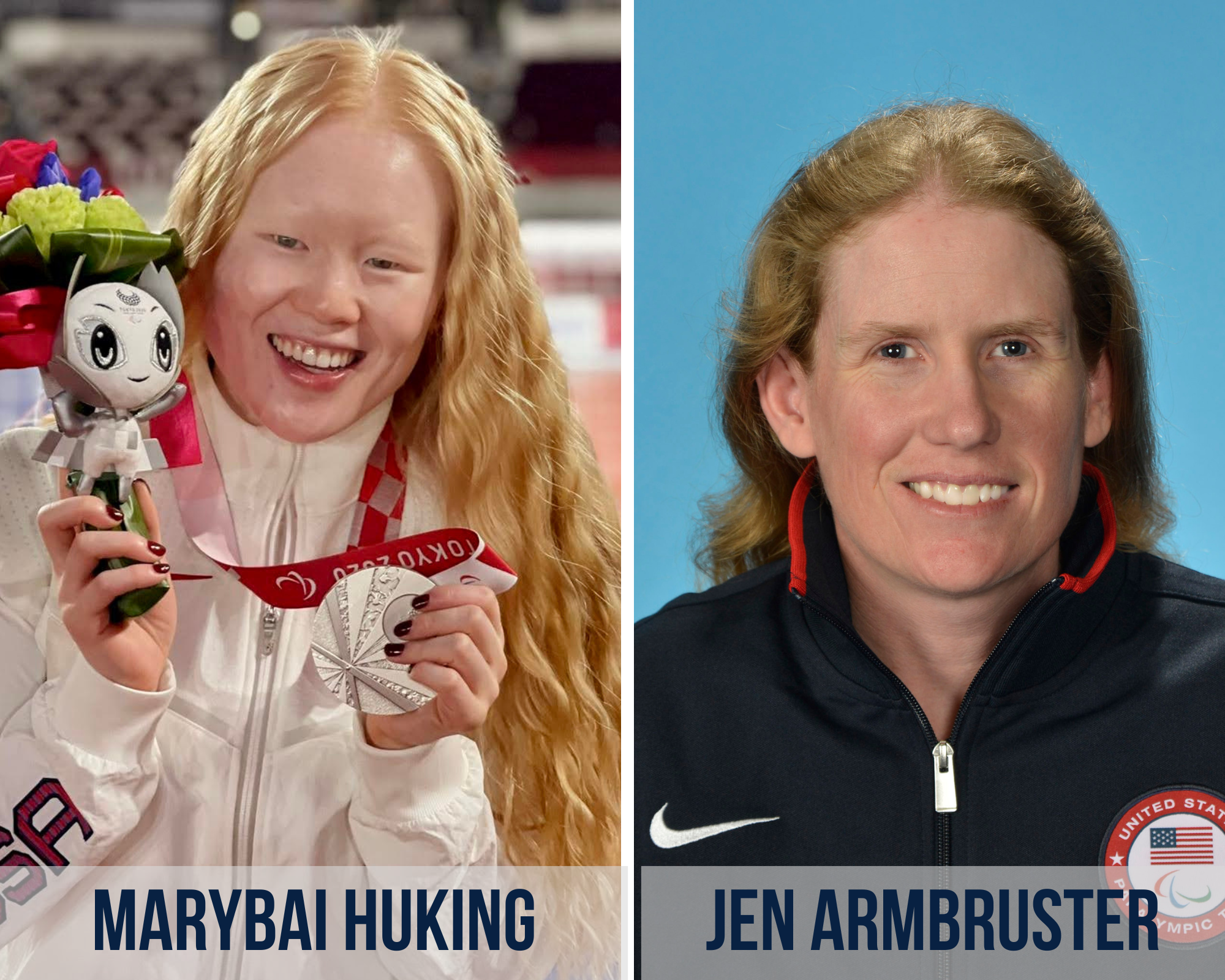 Two-time Paralympic medalist Marybai Huking and four-time Paralympic medalist Jennifer Armbruster have both joined the USABA staff. Huking was named USABA's sport program coordinator in May and Armbruster was recently appointed as blind soccer coordinator. Huking and Armbruster were Paralympic goalball teammates at the Rio 2016 Games when they teamed up to win the bronze medal…the first of two Paralympic medals for Huking and the last of four medals for Armbruster.
Huking will be responsible for planning, implementing and evaluating USABA sports programming and events, with a particular focus on advancing and developing sport opportunities in the two Paralympic sports governed by USABA…goalball and blind soccer.

"I'm excited to be working in the adaptive sports world, serving a community I am passionate about," said Huking. "I hope to be an advocate for the needs of our athletes and promote USABA's mission to empower those with visual impairments through sport."

A former member of the USA Women's National Goalball Team and medalist at each of the past two Paralympic Games, Huking is a University of Utah graduate. She will work remotely from Fort Wayne, Ind.
In her part-time position as blind soccer coordinator, Armbruster will oversee the grassroots and outreach of the sport, with a particular focus on securing key partnerships to expand the local growth and establishment of blind soccer clubs. She will also manage USABA's blind soccer grant programs and lead resource creation in the sport.
"I'm very excited to be part of the USABA team and help with the growth of blind soccer in the U.S.," Armbruster stated. "Delighted to get more visually impaired folks involved in this incredible sport and I love the grassroots piece. Giving another opportunity for the blind and visually impaired community to participate in a team sport is great. I love seeing people out enjoying sports and recreation at whatever level they choose from beginning to elite so to have this chance to engage folks in this way is awesome. Then from a personal level to try and give back to an organization where I found not only success at the international level but I found community, role models and so many friends and connections that I have to this day."
Armbruster competed in goalball in seven straight Paralympic Games spanning 24 years (1992-2016), winning one gold medal (2008), one silver medal (2004) and two bronze medals (2000 & 2016). She graduated from the University of Northern Colorado and received her master's degree in criminal justice administration from Sam Houston State University. Armbruster will work remotely from Portland, Ore.