Coaches & Referees Referees
Referees have an important role to play in both blind and partially football. From checking eye patches and eyeshades to ensuring the game runs smoothly and everyone plays to the rules, they are crucial to the success of the sport. Referees are regularly assessed to ensure they know the current rules of the game and how to apply them in different circumstances.
IBSA Blind Soccer Referee Training
Coaches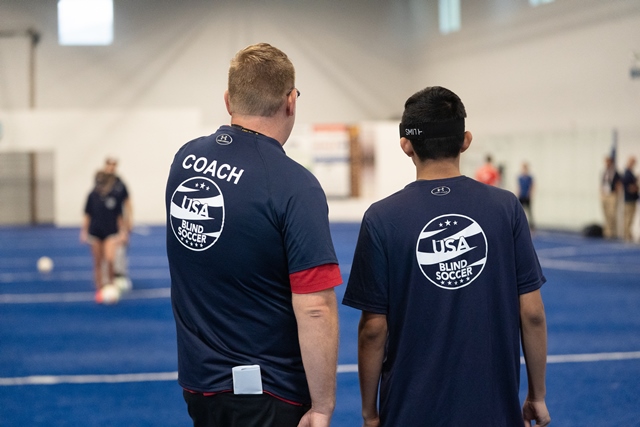 In June of 2022, USABA is partnering with the Virginia School for the Blind to host the first Coaching Education Summit for Schools for the Blind across the nation to begin adding blind soccer to their respective PE curriculum.
USABA is currently working on a blind soccer coaching education strategy to offer an online license as well as a hybrid license with online and on-site sessions. In the meantime, the following resources provide guidance on the rules of blind soccer as well as how to teach the sport to athletes just starting in blind soccer.
Coaching Resources
USABA Staff Contact Info