Posted February 9, 2023
Skiing
For the first time in three years, the U.S. Association of Blind Athletes (USABA) and Vermont Adaptive Sports teamed up to host the 14th USABA Winter Festival at Pico Mountain in Mendon, Vermont. Nineteen athletes with varying visual impairments came from across the country to participate in the post-pandemic return to fun on the snow.
"After the pandemic, everyone has been so excited to get back to programming, to get back to in-person, and I think the importance of in-person connection is really highlighted at these events," said USABA Sports Program Coordinator Marybai Huking. "Within the blind community, people are spread out all over the country, so any opportunity to come together like this becomes even more magnified in its importance for people."
While athletes originally were supposed to be on the mountain all day Saturday and Sunday, Saturday's frigid temperatures forced athletes to seek out another adventure activity — rock climbing at Green Mountain Rock Climbing Center in Rutland, Vt.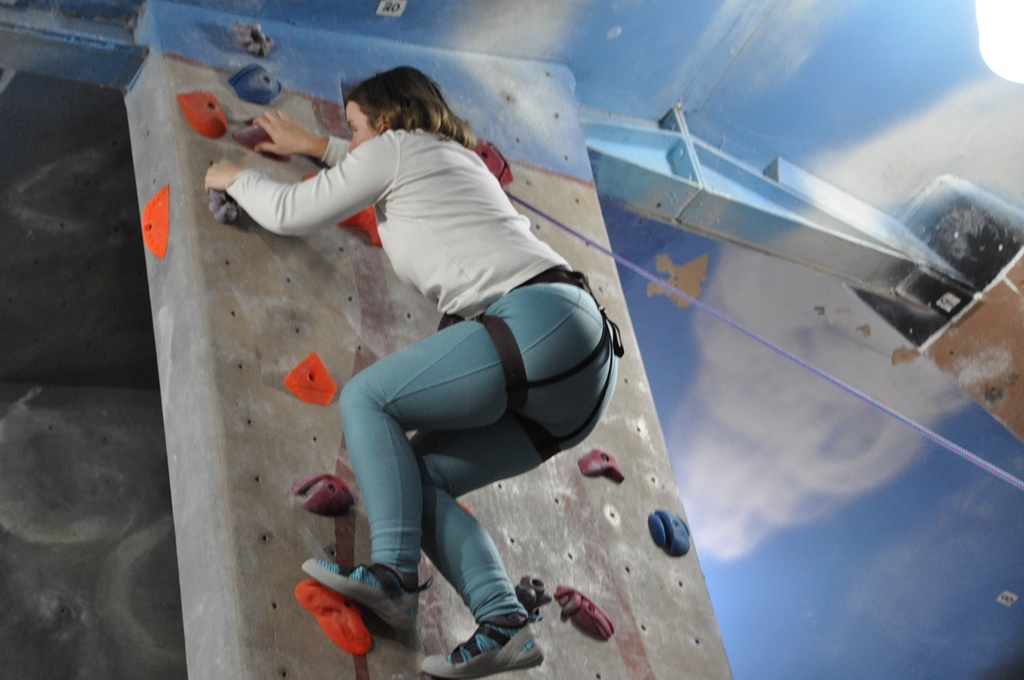 "One of the cool things everyone has said throughout the weekend is that we adapt to whatever the (challenge) is," Huking said. "We adapt sports, we adapt to the weather, we adapt to the schedule. And I think that attitude of 'We're just going to figure something out' that comes from having disabilities, also helps you adapt in different ways in life."
Also featured during the event was a chance for athletes to practice biathlon with an auditory rifle system. The system is the same one used for competition in the Paralympics and enables visually impaired athletes to aim and shoot an electronic rifle by hearing. Using a headset, athletes hear different tones when the rifle is moved, with the center of the target being the highest tone.
USABA's unique partnership with Vermont Adaptive allows visually impaired athletes to participate in a sport they love and build long-lasting, meaningful connections.
"(Athletes) travel for this because this is an incredible program, and they love coming out here. They also travel because there aren't a ton of opportunities to connect and be part of a community," Huking said. "Within this event, everyone has fostered so many important connections. And I think what we hope to see people doing, and what a lot of them do, is they stay in touch with one another."
USABA will be hosting one more winter festival this season. The 14th annual Breckenridge Winter Festival is slated for Colorado's Rocky Mountains, March 1-5.