Partners
The following partners are dedicated to having a direct impact on Americans who are blind and visually impaired by supporting USABA programs and events. To learn more about changing the lives of Americans who are blind and visually impaired through sport as a sponsor of USABA, contact CEO Molly Quinn at mquinn@usaba.org.
Sponsors
Anthem

Since 2010, Anthem Life has sponsored USABA's annual Winter Ski Camp in Breckenridge, Colorado. Through supporting this event, Anthem Life has provided skiers and snowboarders who are blind and visually impaired from across the country to develop their skills on the slopes with volunteer guides from the Breckenridge Outdoor Education Center. Anthem Life provides life and disability insurance products that are underwritten by Anthem Life Insurance Company.
Visit website: www.anthem.com
---
Hyperice
Hyperice, the industry leader in recovery technology and pioneer of percussion, vibration, dynamic air compression and thermal technology, is the Official Recovery Technology Partner of USA Goalball, the USA Blind Soccer Developmental Program and the USABA. Hyperice is used by the most elite athletes, professional sports leagues and teams to optimize player performance. Hyperice has applied its technology and know-how to industries such as fitness, esports, healthcare, massage, and workplace wellness on a global scale.
Visit website: www.hyperice.com.
---
Vanda Pharmaceuticals, Inc.

Vanda has served as a valuable sponsor of USABA since 2012. Vanda's support has funded a wide array of programs including USABA's Marathon National Championships, Goalball National Championships, development camps and more. Vanda Pharmaceuticals Inc. is a biopharmaceutical company focused on the development and commercialization of products for the treatment of central nervous system disorders, including Non-24 Sleep Wake Disorder which many people who are totally blind experience.
Visit website: www.vandapharma.com.
---
Donors
Delta Gamma Foundation
One of USABA's longest-standing funders, the Delta Gamma Foundation has cumulatively either funded or volunteered for nearly every program the past 10 years. Through their "Service for Sight" initiatives nationwide, collegians and alumnae live their motto to 'Do Good' and USABA is thankful for their continued support.
Visit website: www.deltagamma.org
---
The Gibney Family Foundation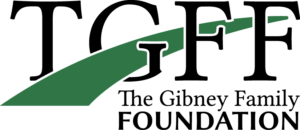 The Gibney Family Foundation partners with U.S. Association of Blind Athletes to develop sustainable resources the foster independence for those who are blind. Through the Gibney Family Foundation, USABA has provided hundreds of youth and adults the opportunity to use sports and recreation as a means to foster greater personal independence. Most recently the Gibney Family Foundation was instrumental in the development of the USABA Goalball Center of Excellence.
Visit website: www.tgff.org.
---
Department of Veterans Affairs
Since 2008, the Department of Veterans Affairs has provided funding to USABA through the Grants for Adaptive Sports Programs. The grant program serves disabled Veterans and Members of the Armed Forces (ASG Program) and aims to increase and expand the quantity and quality of adaptive sport activities disabled Veterans and members of the Armed Forces have to participate in physical activity within their home communities, as well as more advanced Paralympic and adaptive sport programs at the regional and national levels. Through grant funding from the Department of Veterans Affairs, USABA is able to provide opportunities across the nation for blinded military Veterans in cycling, running, rowing, skiing and goalball. Recently, USABA partnered with the Department of Veterans Affairs to launch the Competitive and Recreational Community Sports Integration Project where Military Veterans are reimbursed for registration and travel for competitive and recreational sporting events in their local and regional communities.
Visit website: www.blogs.va.gov/nvspse
---
National Industries for the Blind
USABA partners with National Industries for the Blind (NIB) to help our athletes successfully find employment opportunities across the nation within the NIB network of associated agencies. With unemployment as high as 70% in the blindness community, this is a top priority for us. With 94 agencies nationwide, NIB is the nation's leading employer of people who are blind. Career fields include manufacturing, technology, call center operations, managerial positions and more. For more information on NIB employment opportunities, contact Marybai Huking at mhuking@usaba.org.
Visit website: www.nib.org