Posted November 4, 2021
Goalball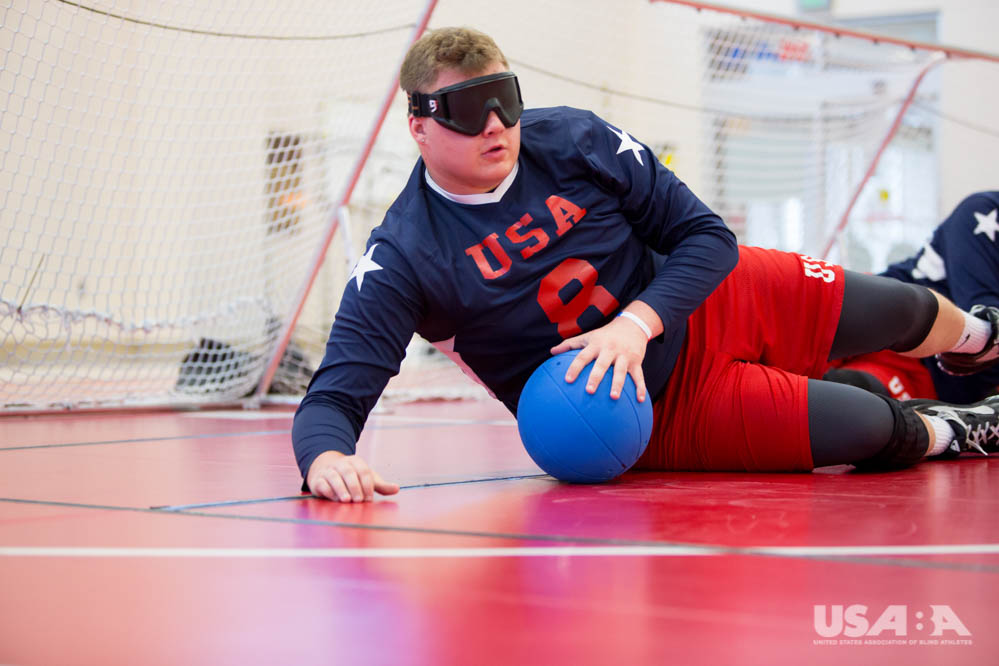 by Chros McDougall, TeamUSA.org
Dakota Ray Carmicle, better known to U.S. goalball teammates and fans as Cody Carmicle, died October 28, just weeks after serving as an alternate to Team USA at the Paralympic Games Tokyo 2020. He was 26.
A native of Lafayette, Indiana, Carmicle discovered the sport for visually impaired athletes in high school and eventually became a resident athlete at the Goalball Center of Excellence at Turnstone in Fort Wayne, Indiana. However, he endured different health challenges throughout his life and ultimately lost his battle to a rare form of cancer.
He is survived by his parents, Nick and Kris Carmicle, as well as a younger brother Brice, according to an obituary posted on the Soller-Baker funeral home website.
The obituary described Carmicle as "an avid lover of music and watching and playing many sports," and noted his passion for fashion — in particular his expansive shoe collection. Later in life, he dedicated much of his focus to the sport of goalball.
"My parents never let me use my sight as an excuse to not work to the best of my ability — not just in sports but in school and everything in life," Carmicle said in a story on the Indiana University Health website.
Born with optic nerve hypoplasia, Carmicle was blind in his left eye and had severely limited vision in his right eye. He enrolled at the Indiana School for the Blind and Visually Impaired, where he played basketball on a recreational level through high school. Later he was diagnosed with thoracic outlet syndrome, affecting his shoulders, neck and fingers, and underwent surgery. Driving him forward was a passion for goalball.
Carmicle went all-in.
Developed to help soldiers with rehabilitation following World War II, goalball is a team sport in which visually impaired athletes stationed on opposite sides of the court attempt to send a ball into a goal that extends across the opponent's end line. A bell inside the ball helps the athletes track its location.
Rising the ranks of the U.S. men's program, Carmicle eventually competed in international competitions around the world. As recently as May, he helped the U.S. team finish fourth at the Trakai Tournament in Lithuania, where the Americans were edged 10-9 by Poland in an overtime heartbreaker in the bronze-medal match. Carmicle was later named as an alternate for the U.S. men's team that competed at the Paralympic Games in Tokyo.
However, by then Carmicle was facing another medical challenge. He had been diagnosed with Ewing's sarcoma, a rare type of cancer that grows in the bones or the soft tissue around them, which ultimately took his life.
"Cody had a smile, the best smile, that would light up a room," the obituary read. "We were so proud that our son positively impacted so many lives, apparent in the love that was shown to him during his battle."