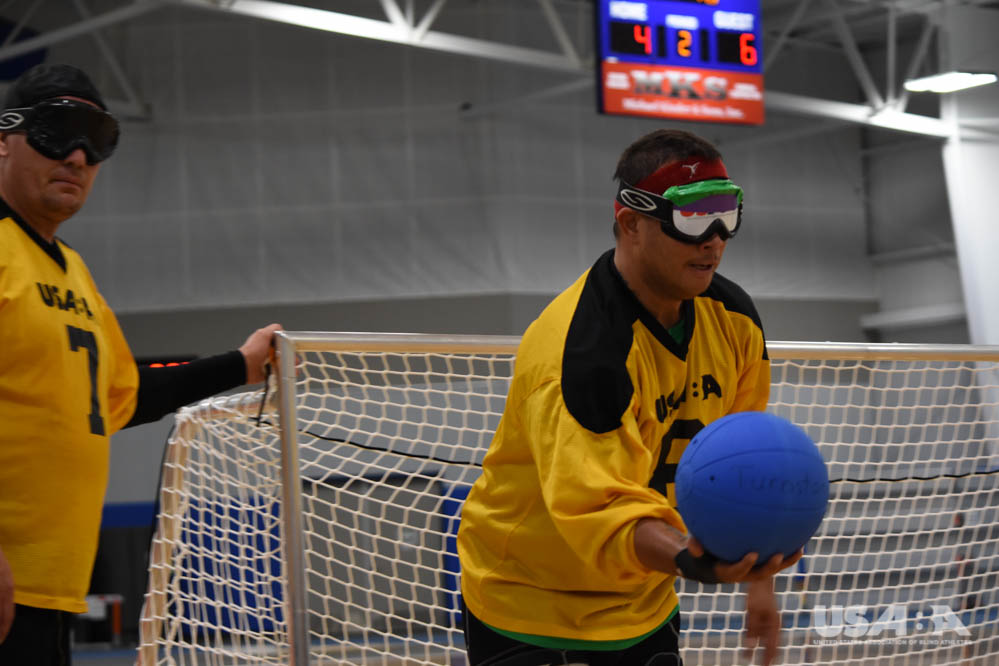 By: Stephanie Ross, USABA Contributor
After a devastating improvised explosive device (IED) detonation left U.S. Army Specialist Casimir "Cas" Werda blind in both eyes in 2007, the transition to being "completely in the dark" was a tough one.
"I basically had to learn how to become this new person," Werda said. "My entire life, I've always been really active and competitive. When I first lost my sight, I thought I wouldn't be able to do the things I love and enjoy, which was very hard for me. It took a while to come out of it."
At the beginning of his journey, Werda stayed in the house, becoming isolated, and thought his once-active lifestyle was over.
"I needed help for everything and it felt like the quality of life was being diminished," Werda said. "Once I had my two children, CJ and Penelope, I started figuring out alternative ways of doing things. Deep down inside, something was still there and my children got it out of me."
Craving a greater sense of purpose, Werda took a risk and filled out an application with the United States Association of Blind Athletes (USABA) to compete at the 2011 Rocky Mountain Games in judo and wrestling.
Since then, life hasn't been the same.
"In the beginning, it was about getting out, meeting people, and putting myself out there," Werda said. "I wanted to learn something different and be able to compete. USABA made it very easy for me to go to Colorado Springs and meet the other veterans."
Working with Department of Veterans Affairs (VA) Blind Rehabilitation Centers, USABA's Military Sports Program enhances the lives of disabled veterans and disabled members of the Armed Forces who are blind and visually impaired by accelerating their rehabilitation and re-integration in their communities.
As part of this program, Werda continued to compete, attend different training camps, and build his personal community of veterans just like him. He rediscovered his athleticism.
"USABA is basically the foundation of me being an athlete," Werda said. "They've given me so much. Being able to meet and share stories with other veterans and ultimately help each other out has been the greatest thing that I've gained in the last five years."
Referring to his team of veterans as his family, the idea of being around athletes who are also blind was comforting. The shared camaraderie improved his quality of life and gave him something to look forward to.
"We're all there for one another and keep tabs on each other to make sure everyone is okay," Werda said. "Every year, we plan to go, leave our lives for a minute, and do something we love and hang out with our peers."
For wounded veterans who are starting to cope with their injuries, Werda's piece of advice is simple: take baby steps and keep moving forward.
"It's going to take time and it's definitely not easy," Werda said. "As a wounded veteran coming back, it's so easy to fall through the cracks. I was going through tough times and USABA got me out of it. They have many resources for veterans – I'm very grateful."
To learn more about the USABA Military Sports Program, visit https://www.usaba.org/military-sports/.