Posted April 28, 2022
Goalball
|
USABA Updates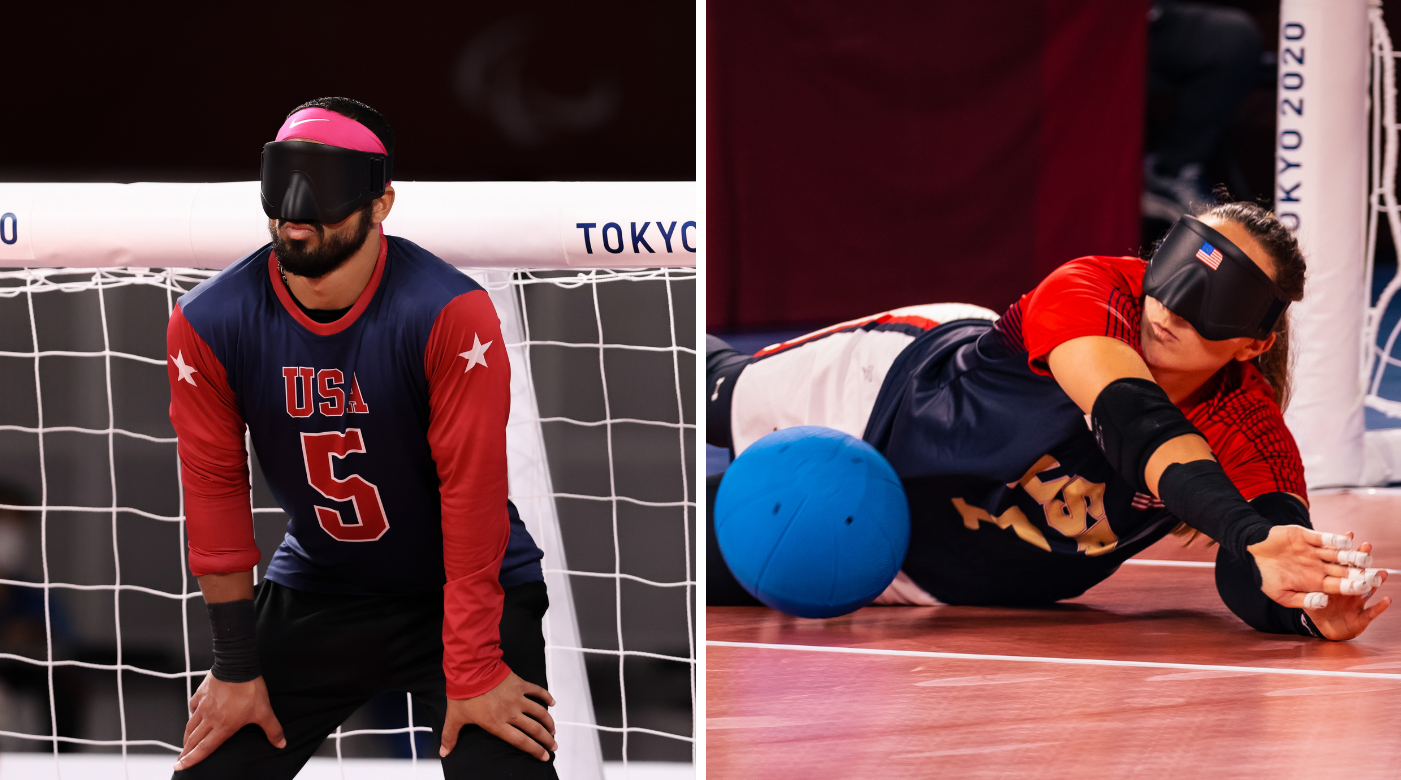 (COLORADO SPRINGS, Colo.) – As the newly-certified national governing body for the Paralympic team sports of goalball and blind soccer, the United States Association of Blind Athletes (USABA) has announced the election of two additional athlete representatives to its Board of Directors. Paralympians Zach Buhler (Huntington, Ind.) and Eliana Mason (Beaverton, Ore.) will serve as goalball athlete directors alongside fellow goalball Paralympians Matt Simpson (Charlottesville, Va.) and Calahan Young (Pittsburgh, Pa.), giving the board of directors four athletes among its 12 members.
"The expansion of athlete representation to 33 percent of our board of directors ensures that the voices of our athletes are heard, and the needs of our athletes are met as we continue to grow and provide more sports opportunities for Americans who are blind and visually impaired," said USABA Board Chair Mark Ackermann.
Buhler, 25, competed in his first Paralympic Games last summer in Tokyo as a member of the USA Men's Paralympic Goalball Team that finished fourth. Most recently, he was the team's third-leading scorer with 17 goals at the 2022 IBSA Goalball Americas Championships in Sao Paulo, Brazil, as the USA men won the silver medal and qualified for the 2022 IBSA Goalball World Championships.
"I'm super excited to be on the board, bringing more awareness to the sport of goalball and a voice to athletes in the sport that has meant the world to me," Buhler said.
Mason, 26, is a two-time Paralympian and two-time Paralympic medalist in goalball. She captured a bronze medal in her first Paralympic Games in Rio in 2016 and followed that up with a silver medal last summer in Tokyo where she was the team's second-leading scorer with 10 goals. She will serve as the United States Olympic & Paralympic Committee's (USOPC) Athlete Advisory Council (AAC) representative on the board.
"I am thrilled to be a part of the USABA board as the USOPC AAC representative and be an advocate for my fellow athletes," said Mason. "It is an honor to be voted into the position where I will strive to ensure athlete voices and perspectives are heard and represented."
All four athlete representatives remain active in the sport for both domestic and international competitions. USABA has resumed its domestic goalball calendar in 2022 and national teams are preparing for the 2022 IBSA Goalball World Championships later this year. The world championships will offer the first chance to qualify for the Paris 2024 Paralympic Games as the top two men's and women's teams at the event earn automatic berths for Paris.