Posted February 15, 2022
Goalball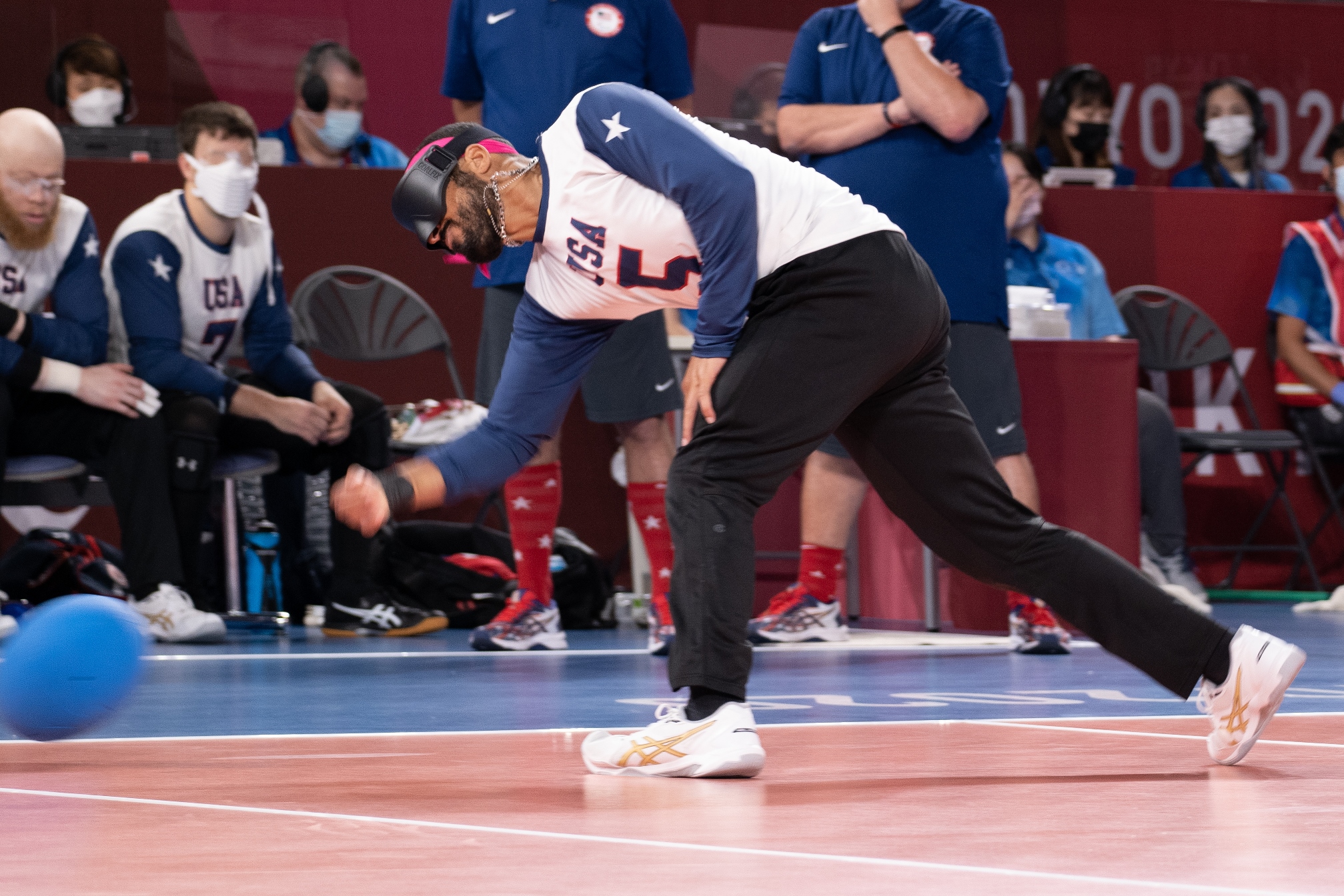 Goalball player off to Brazil for tourney
BLAKE SEBRING | For The Journal Gazette
When Huntington's Zach Buhler was 12 years old, he started losing his sight because of the genetic disorder Stickler syndrome. His whole life outside of school was built around football, baseball, basketball, track and cross country, but everything changed.
"I always wanted to be something big in sports," Buhler said. "When I lost my vision, playing basketball is a little difficult when you can't see the ball. When that got taken away, it did a number on me, to say the least."
Understandably, Buhler figured his athletic career was over forever. Then the U.S. men's goalball team moved to Fort Wayne in 2015 to train at Turnstone. The team was training for the 2016 Paralympics in Brazil and needed an extra player for practice. Living in the area, Buhler volunteered.
"I was pretty much an extra body for them to beat up for them to get ready to go to Rio," he said. "I fell in love with the sport from there."
Goalball combines dodgeball, bowling, volleyball and soccer into a sport that allows visually impaired athletes and able-bodied athletes to participate together. Developed after World War II for blinded veterans, it has become the premier team sport for blind athletes.
Buhler, now 25, has become one of the team's better players. He participated in the 2021 Tokyo Paralympics, where the Americans placed fourth. The team is leaving Tuesday for the Americas Goalball Championships in Sao Paulo, and the U.S. has to beat out the other 13 teams and win the title to earn a spot in the Goalball World Championships in Hangzhou, China, June 6-18.
"It's a bummer, but we were going to the tournament anyway," Buhler said. "It just adds a little bit more pressure to actually win the tournament to qualify."
Four of the six Team USA players who played in Tokyo are heading to Sao Paulo.
After winning a silver medal in Tokyo, the American women are also going to the tournament, but they have already qualified for the world championships.
The overall goal for both teams is to qualify for the 2024 Paralympics in Paris. The top three teams from the world championships qualify for the Paralympics.
This is also an important tournament because the calendar is ramping up to Paris. Because of COVID-19, the 2020 Tokyo Paralympics were postponed for a year, meaning 2021 would have been a year off to recharge and start rebuilding.
Instead, there's been no time off, and the upcoming schedule includes trips to Lithuania, Canada and Belgium.
"We've been going pretty much nonstop the last five or six years," Buhler said. "It was a push and a grind, but hopefully we can qualify for worlds and take 2023 off."
Along with goalball, Buhler also played a bit of recreational beep baseball, which is where he met his wife, Bailey, as her father was coaching another team. At the time he was living in Marion and she was in Muncie, and he didn't have to explain a thing about goalball to her. They've been married for two years.
"It's been an eventful 25 years, to say the least," Buhler said. "It's kind of made me the person I am today. Sometimes I look back on it, and man, there's those times I wish I wasn't blind, but it's who I am. It's given me the social skills I have and allowed me to meet my wife. That might not have happened otherwise."
Buhler would like to play with the U.S. team at least until the 2028 Los Angeles Paralympics.
He's also hoping to study to become a massage therapist.
Coached by Keith Young, the other men's players going to Sao Paulo are Tyler Merren, Daryl Walker, Calahan Young, Christian King and Sean Walker. The women's team consists of Lisa Czechowski, Asya Miller, Eliana Mason, Ali Lawson Trippe and Libby Daugherty coached by Jake Czechowski.