Posted January 23, 2023
Goalball
Twelve teams converged on Phoenix, Arizona, Jan. 20-22, for the USABA Southwest Regional Goalball Tournament hosted by Ability 360 Sports & Fitness Center. The competition was divided evenly with six men's teams and six women's teams taking to the court for the three-day event.
In the women's division, the Maryland Minks went undefeated for the weekend, capping off their solid play with a convincing 10-1 victory over Code Blue in the gold medal match. Led by coach Kelvin Atkinson, the Minks roster consisted of Tori Bounds, Bridget Cassidy, Makalia Lama, Rebecca Levasseur, Shavon Lockhardt and Breanna Pumphrey. Silver-medal-winning Code Blue was coached by Jake Czechowski and Greg Clark. The team was made up of Mychael Clark, Aaliyah Ferguson, Veronica Hyatt and Megan Jensen.
Taking home the bronze medal in the women's division was the squad from Texas who won a hard-fought 3-1 decision over Ohio in the third-place match. Bronze-medal winners on the Texas team were Brittany Breen, Libby Daugherty, Maycie Gonzalez and Miriam Larson. They were coached by Nicki and Paul Larson.
In the men's competition, the Manticores similarly ran the table with an undefeated weekend punctuated by a dominant 13-5 victory in the final. Team members were Zach Buhler, Jordan Main and Josh Welborn, and they were coached by Bailey Buhler.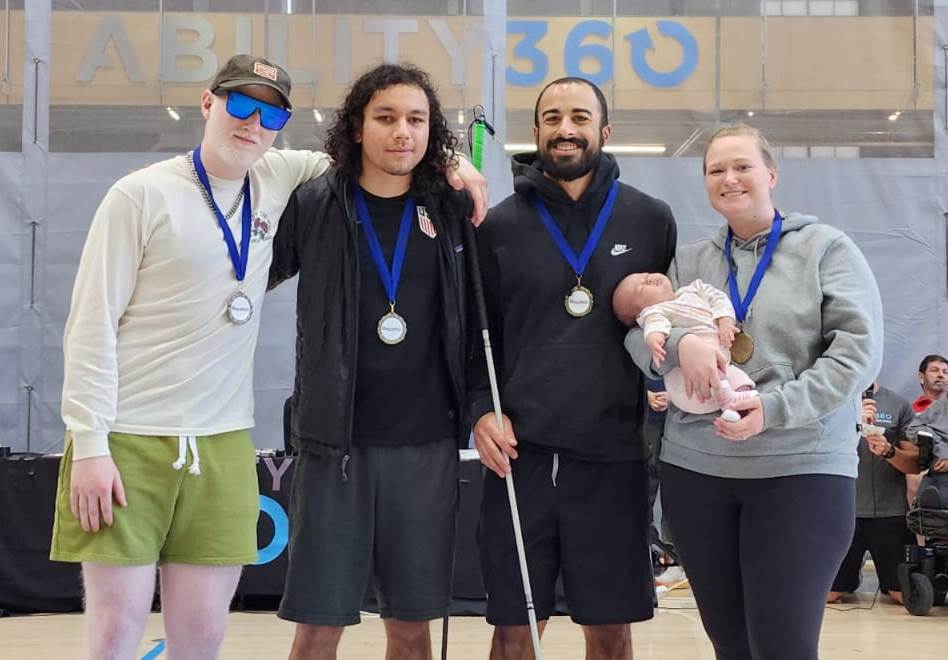 The men's silver medal went to King Cobras led by coaches Jake Czechowski and Ben Mariano. Players were Richard Ah-Siu, Dylan Pleasants, Nathan Purcell, Antonio Rozier and Daryl Walker. Capturing the bronze medal via a 9-6 victory over the Panthers was the Texas Rattlesnakes consisting of Zach Arambula, Jim Debus, Will Lopez and Dan Thuenen. They were coached by Emily Shubin.
The 2023 goalball calendar will continue in Vancouver, Wash., Feb. 3-5, with the Northwest Regional.