Posted January 20, 2021
Uncategorized
|
USABA Updates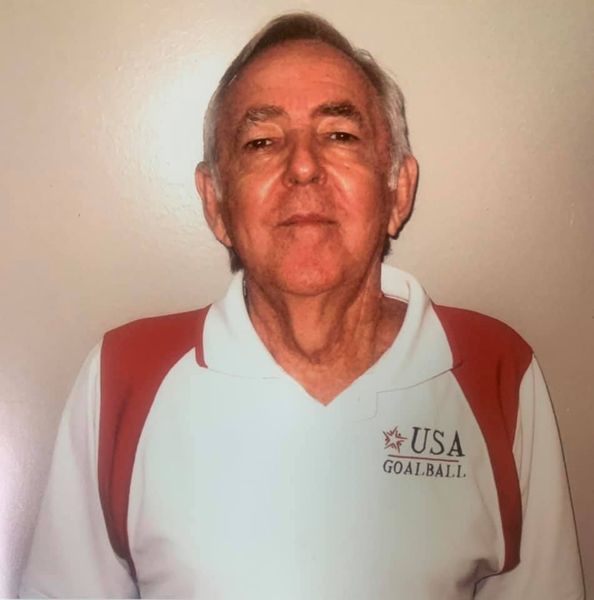 Thomas "Tom" Parrigin, Jr., a member of the USABA Hall of Fame Class of 2013 and retired USA Goalball Men's National Team coach, passed away on January 12 at the age of 83. His tenure as a USA coach spanned five Paralympics from 1992 to 2008. Coach Parrigin taught at the Florida School for the Deaf and the Blind (FSDB) from 1968 to 2001 and introduced the sport of goalball to the school in the 1980s. He founded the Florida Association of Blind Athletes in 1977, the Florida Youth Goalball Invitational Tournament in 1988, and the National High School Goalball Championships in 1992.
He was respectfully known as the "Godfather of Florida Goalball" with a legacy of allowing numerous coaches and athletes the opportunity to grow in the sport.
"Coach Parrigin is like a father to so many of us because he cared for us like his sons and wanted us to grow into men while he coached us," said FSDB graduate and longtime goalball player Tim Dornbrock.
Parrigin also leaves the legacy of a coaching tree that will continue for decades to come.
"From the time that I got involved with coaching goalball, Coach Parrigin always took the time to share his knowledge and wisdom that I'll always be grateful for," said current USA Goalball Men's National Team Coach Keith Young.
Before teaching at FSDB, Parrigin worked for the Tennessee School for the Blind where he got his start in coaching. After moving on to FSDB he formed a swim team and in 1977 took six athletes to the 2nd USABA National Championships where they won bronze medals in swimming and track & field. The following year, Parrigin took eight athletes to the USABA National Championships and won six medals including one gold.
In 1990, Parrigin was selected to go to the IBSA World Youth Championships in France, bringing along four track & field athletes who all took home a medal. He became the U.S. Men's Goalball Head Coach in 1992 and led the team through five Paralympic Games including a bronze-medal performance in Athens in 2004. Parrigin also served on the USABA Board of Directors for 20 years from 1992-2012.