Posted June 30, 2023
USABA Updates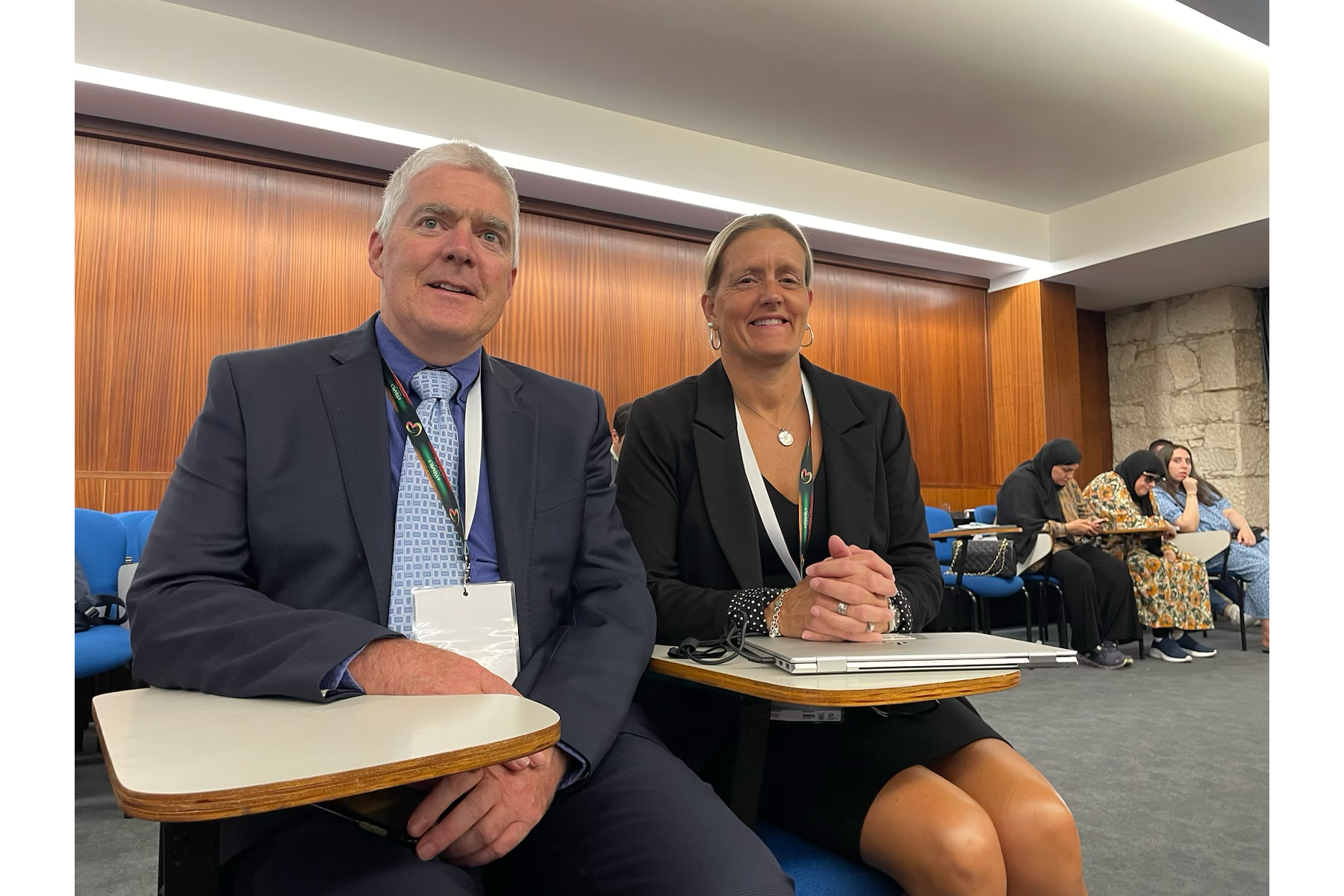 Two-time Paralympian and 1992 bronze medalist Joe Walsh (Quincy, Mass.) was elected vice president of the International Blind Sports Federation (IBSA) on Friday during the IBSA Extraordinary General Assembly in Fatima, Portugal. Walsh was one of three candidates for the position of vice president, along with Egypt's Ahmed Owen and Brazil's Helder Araujo.
"The USOPC is thrilled that Joe Walsh will serve as an integral leader of the International Blind Sports Federation," said Julie Dussliere, chief of Paralympics for the U.S. Olympic & Paralympic Committee. "His appointment highlights the importance of embracing diverse perspectives from nations across the globe while also serving as a catalyst for elevating the credibility and transparency of decision-making processes."
A cross-country skiing Paralympian, Walsh competed at the 1988 and 1992 Paralympic Games, capturing the bronze medal in the 30-kilometer race at the 1988 Winter Games in Innsbruck, Austria. Walsh previously served as IBSA vice president from 2013-17 and has attended 11 Paralympic Games in various capacities. He was the managing director of the U.S. Olympic & Paralympic Committee's Paralympic Division from 2005-12 and member of the Paralympic Games Committee (IPC) from 2005-10 where he helped draft the first strategic plan for IPC sports. Walsh also served as the primary U.S. delegate at several International Paralympic Committee general assemblies.
"I will serve the organization to further improve the governance, management and presentation of IBSA sports," said Walsh. "This is what we must do to ensure competitive excellence and guarantee that our three IBSA Paralympic sports remain viable and eligible for inclusion in the upcoming Paralympic Games in 2028 and 2032."
Currently, Walsh is the founder and president of Adaptive Sports New England which increases participation in sports among New England youth and young adults who have visual or mobility impairments. He also serves on the board of directors for Move United.