Posted May 23, 2021
Uncategorized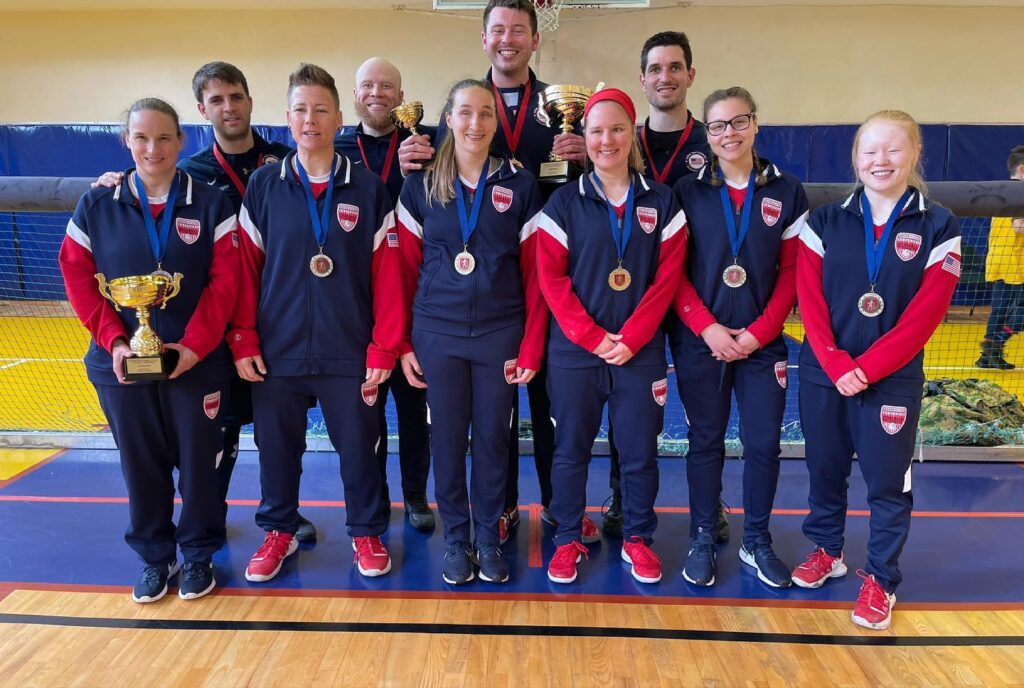 (Trakai, Lithuania) — With just 93 days until the Paralympic flame is lit in Tokyo, the USA Men's and Women's Goalball teams are serving notice that they look to repeat their podium finishes from five years ago in Rio.
The USA Men's 1 team defeated defending Paralympic champion Lithuania on their home court to capture the gold medal at the Trakai Tournament. Tournament top scorer Calahan Young (Irwin, Pa.) led the way in the 15-13 victory in Sunday's final. Other team members were Matt Simpson (Smyrna, Ga.), Daryl Walker (Jacksonville, Fla.) and Tyler Merren (Coral Springs, Fla.). The team was guided by Head Coach Keith Young, Assistant Coach James Wallace and Trainer Katie Ferraro.
Other nations participating in the men's tournament were Belgium, Poland and a second squad from the U.S. comprised of Zach Buhler (Marion, Ind.), Cody Carmicle (Colburn, Ind.), John Kusku (Commerce Township, Mich.) and Sean Walker (Winchester, Va.). That American foursome lost a heartbreaker to Poland in overtime of the bronze-medal match, 10-9.
In the women's competition at the three-day event, the U.S. reached the gold-medal final against one of the two squads from Russia, but lost an 11-6 decision. Team members were Mindy Cook (Columbus, Ohio), Lisa Czechowski (Boonton, N.J.), Amanda Dennis (Peachtree City, Ga.), Marybai Huking (Salt Lake City, Utah), Eliana Mason (Beaverton, Ore.) and Asya Miller (Portland, Ore.). The team was guided to the silver medal by Head Coach Jake Czechowski, Assistant Coach John Potts and Trainer Jennifer Brown.
Other countries in the women's tournament included Israel and Spain.