Posted May 9, 2019
Cycling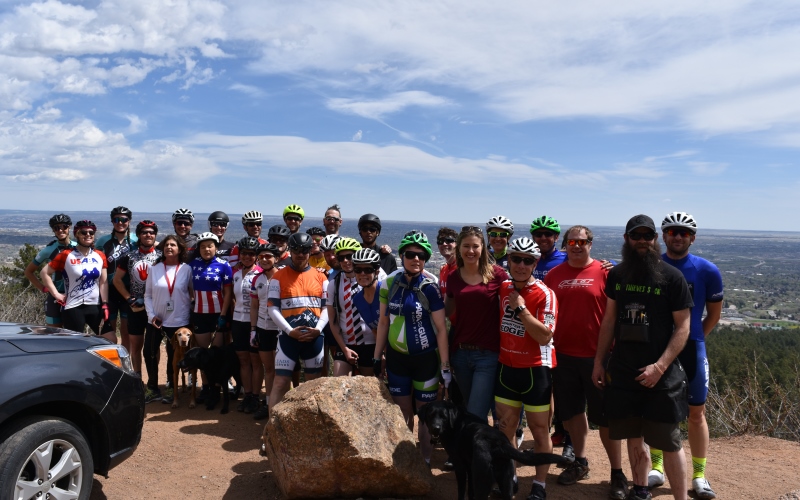 COLORADO SPRINGS, Colo. (May 9, 2019) – From May 2-8, USABA hosted its annual Tandem Cycling Development Camp in the Colorado Springs area. This year's camp had 25 participants, including three veterans. During the week-long camp, athletes experienced riding and racing on the track at the U.S Olympic Training Center Velodrome, and learned time trial and hill climbing skills on the roads of Colorado Springs.
The cycling camp focused on bike handling skills, safe riding techniques and road racing strategies from elite-level coaches including three-time Paralympic medalist Pam Fernandes. Nightly classroom seminars provided information to the athletes on how to improve their training off the bike.
In addition, USAA provided 22 volunteers who learned about being a sighted guide and how to best support the participating athletes.
Camps like this are an integral part toward developing better cycling techniques, trying something new, and staying active. There is also another impact that an event like this can have….having access to elite-level resources and support helps build confidence in each participant that can be applied into everyday activities extending beyond the camp.
"I am very grateful for the opportunities USABA has provided me over the years," said camp participant and veteran Tom Perez. "These opportunities have made me an appreciative athlete as well as an inspired and better BVI veteran."
USABA would like to think USAA for their partnership in providing volunteers for this cycling camp and we look forward to continuing this partnership at future events.